Star formation and the big galactic cascade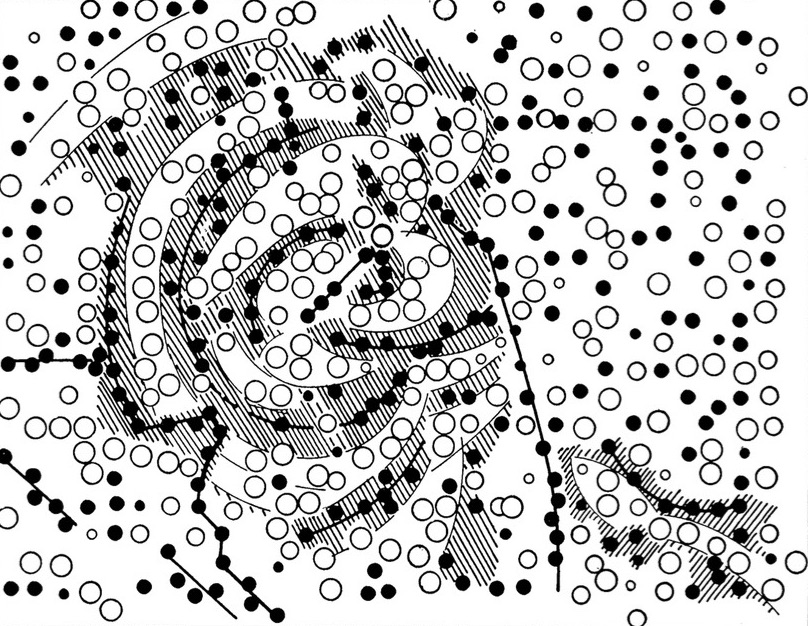 de Vaucouleurs (1955) - Studies of Magellanic Clouds. I. Dimensions and Structure of the Large Cloud. The interstellar medium (ISM) is far from a homogenous atmosphere for our Galaxy. It is a turbulent, multiphase environment, with dramatic variations in temperature, density, magnetization, ionization, velocity, composition, and abundance. How matter evolves in a galaxy, from diffuse and hot gas to dense and gravitationally stable structures producing stars, is not clear. In particular how energy, mass and momentum is transported from Galactic scales, through the different gas phases of the ISM and down to stellar scales, is still to be understood. This involves understanding the details of energy injection mechanisms at large scales, the interstellar mass and turbulence cascade, phase and chemical transitions, various instabilities, as well as the relative importance of gravity, stellar feedback, and cosmic-ray feedback at all scales.
Linking scales. Star formation is a multi-scale process : it depends on the large-scale galactic dynamics, on the MHD turbulent cascade and on the long-range effect of stellar feedback. Because of the complex and non-linear physics involved in the evolution of interstellar matter, star formation can be described as a self-organizing system where order arises from chaotic and random interactions. This field is currently the matter of intense research to investigate how exactly the gas flows from extragalactic scales down to individual stars. It plays a key role in understanding galaxy evolution in the Universe in general but also the origin of solar systems like our own.